Cynthia's filmmaking credits include Chemistry, a short film written by Charlotte Martin, which will premiere at the Big Apple Film Festival this February, and the first season of Adult: The Series, created by Tatienne Hendricks-Tellefsen, which screened at the 2018 Hollyweb Festival, Lower East Side Film Festival, Brooklyn Women's Film Festival, NYC Web Fest (Nominated: Dynamic Duo & I Love NY Awards), and Indieworks (Winner: Audience Choice Award).
Cynthia has also directed two short films for Made With Sass: Sleep Training, written by Anna Ziegler, was an official selection at Brooklyn Women's Film Festival, NY Shorts Fest, NewFilmmakers NY, and the recipient of a 2015 Silver Spotlight Award; and Sibs, written by Samantha Slater, screened at the 2017 Oscar-qualifying Edmonton Film Festival, Brooklyn Women's Film Festival, USA Film Festival (Finalist, Short Film & Video Competition), San Jose International Short Film Festival, the 2018 Garden State Film Festival, Hollyweb Festival, People's Film Festival, SoHo Film Festival and won the IndieWorks Audience Choice Award at both their monthly & Best of Fest screenings in NYC.
Cynthia is currently in post-production
with The Shallow End, a short film adaptation of Wendy MacLeod's one-act play which landed her on the shortlist for American Film Institute's 2017 Directing Workshop for Women.
Photo by Bruna Lacerda
Cynthia's stage directing credits include
Dipika Guha's The Rules (Joust Theatre Company); Reckless, by Craig Lucas, Uncommon Women and Others, by Wendy Wasserstein and Melancholy Play, by Sarah Ruhl (Atlantic Acting School at Atlantic Stage 2); Almost, Maine, by John Cariani and Shel Shocked: An Evening of Grown-up One Acts by Shel Silverstein (Atlantic Acting School Studio Theatre); Cookie, by Chad Beckim at FringeNYC, among others. Cynthia was named a finalist for the 2015 Eugene O'Neill Theater Center's National Directors Fellowship.
Photo by Joanne Bouknight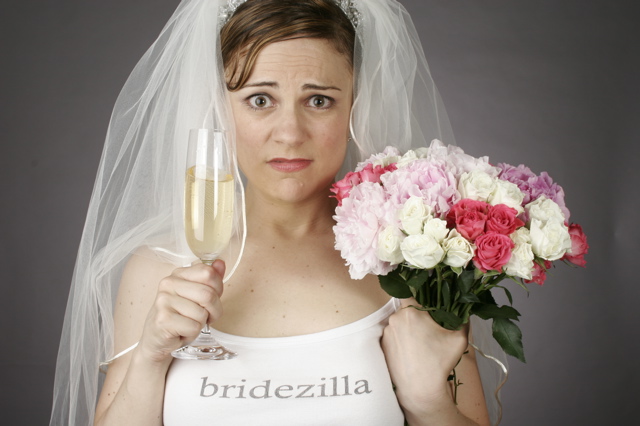 Originally from the San Francisco Bay Area,
Cynthia began her artistic career as an actor, training at New York City's Atlantic Acting School, and receiving her BFA from NYU's Tisch School of the Arts. Her critically acclaimed one-woman show, BRIDEZILLA STRIKES BACK!, co-written with Kenny Finkle (Winner: Outstanding Solo Show, FringeNYC) received commercial productions in both New York and Los Angeles.
Photo by Tom Bloom
Other stage acting credits include
TEN, KIDSTUFF, and Open House (Winner: Best Ensemble, FringeNYC) w/ Partial Comfort Productions, of which she is an ensemble member; Paper Cranes w/ Packawallop Productions; Carnival Round the Central Figure at IRT; The Adding Machine (Winner: Best Overall Production, FringeNYC), Richard Nelson's Jitterbugging: Scenes of Sex in a New Society, Eric Bogosian's Scenes from a New World, Warren Leight's The Loop, and The House of Yes, by Wendy MacLeod with Mobius Group Productions, of which she was a founding member. Big & small screen acting credits include "Boardwalk Empire", "CSI: NY", "Law & Order: Criminal Intent", Brightest Star, The Green, and Colin Fitz Lives!.
Photo by Lauren Fritz
and currently teaches acting by way of the Practical Aesthetics technique, developed by David Mamet and William H. Macy. There she conducts advanced scene study classes, with an emphasis on plays written by living women playwrights, to the second year of the professional conservatory and NYU undergraduate program, and workshops on the business of acting to the graduating conservatory and NYU students.
Amelia Rose Blaire (Scream: The TV Series, True Blood), Anna Chlumsky (Veep, Halt and Catch Fire), Lucy DeVito (Speech & Debate, Deadbeat, Melissa & Joey), Edwina Findley Dickerson (If Loving You Is Wrong, Get Hard, Treme), John Early (Search Party, Beatriz at Dinner, Good People), Eloise Mumford (Fifty Shades of Grey Trilogy, Chicago Fire), Elizabeth Olsen (Ingrid Goes West, Captain America: Civil War, Avengers: Age of Ultron; Godzilla), Marianna Palka (GLOW, Bitch, Good Dick), Rebecca Rittenhouse (The Mindy Project, Blood & Oil, Redband Society), Jason Ritter (Kevin [Probably] Saves the World, Girls, Parenthood), and DeWanda Wise (She's Gotta Have It).
Photo by Augusta Quirk
Cynthia credits her twenty years in the classroom for teaching her
a thing or two about and solidifying her love of storytelling, and her colleagues and students for nudging her into the role of director.
It's been like finding home in her own backyard.
Photo by Jenelle Pearring